Food in New York
One of the most beautiful parts of your trip to New York is to try the local cuisine and the best foods that will satisfy every taste desire. With its rich history and mix of cultures, New York City is full of delicious food and famous places to try it. In this guide, you'll find the 13 most famous foods in New York.
PIZZA, ONE OF THE BEST FOODS IN NEW YORK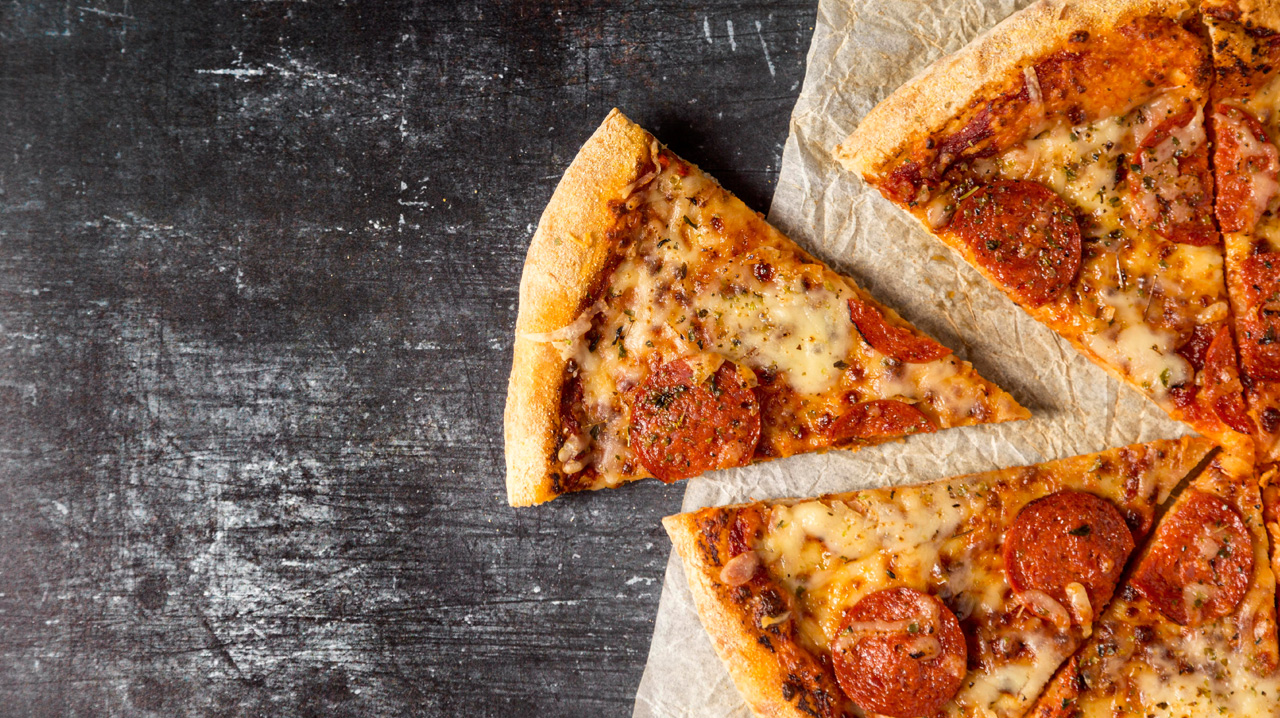 New Yorkers often boast that they have the best pizza outside of Italy, and we can't argue with that! If you want the best New York-style pizza, you'll need patience, as the lines are usually long at the more popular places.
HOT DOG, ONE OF THE FOODS YOU MUST EAT IN NEW YORK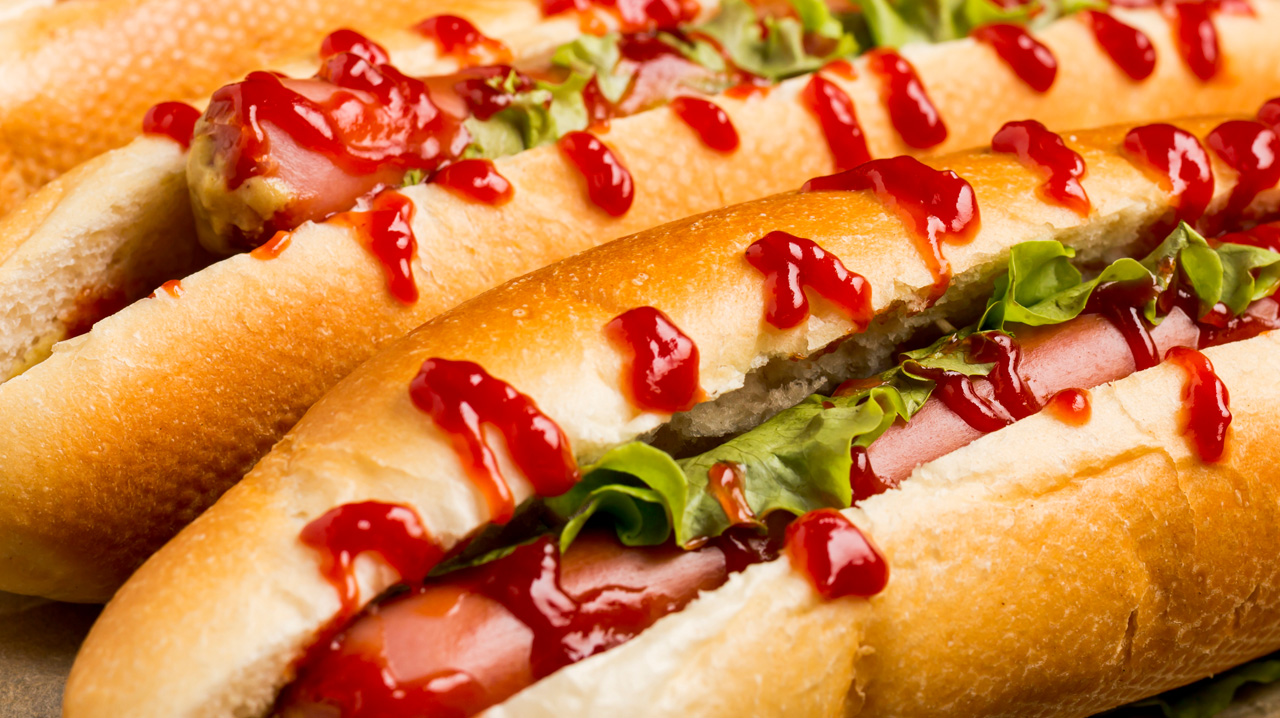 The hot dog is another famous New York food that you can find in outdoor canteens all over the city. In addition, there are some places that serve the best hot dogs in New York, and their history may surprise you.
PASTRAMI SANDWICH, ONE OF THE BEST LUNCHES IN NEW YORK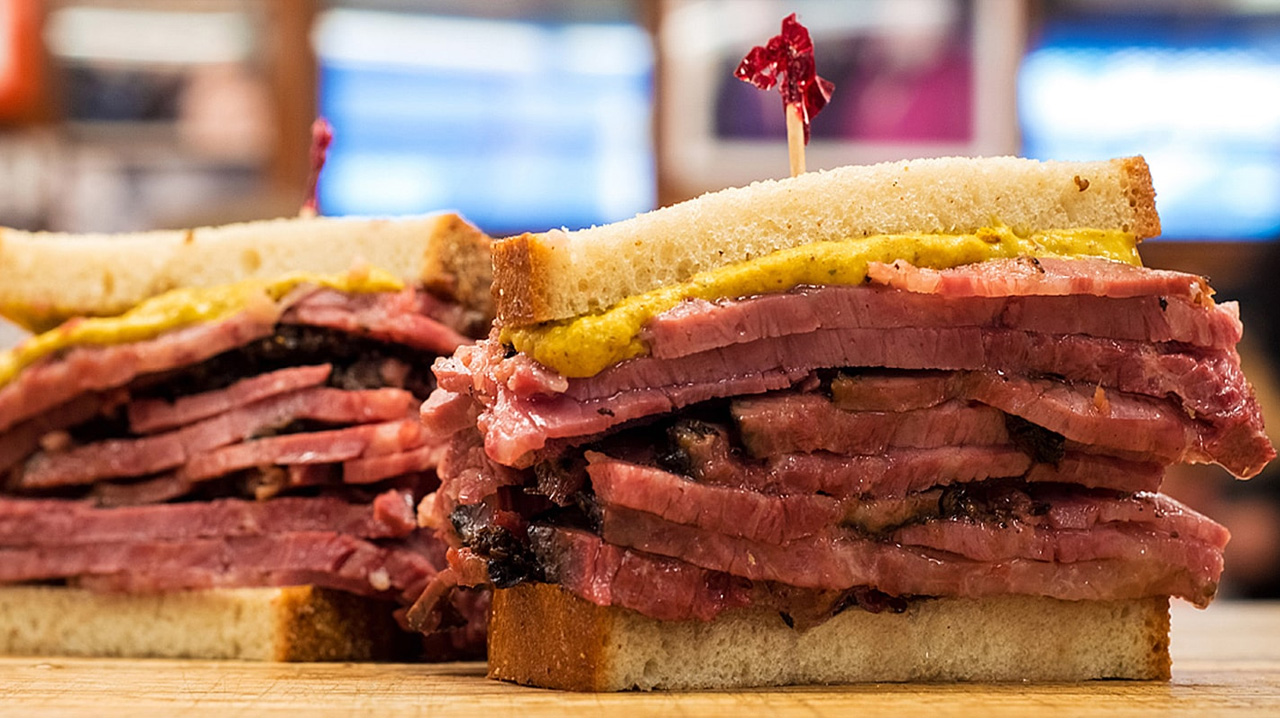 New Yorkers love grab-and-go food, and one of the most famous is the pastrami sandwich. Many would argue that the only place to go for mouth-watering pastrami is Katz's Delicatessen on the Lower East Side.
HAMBURGERS, THE BEST FAST FOOD IN NEW YORK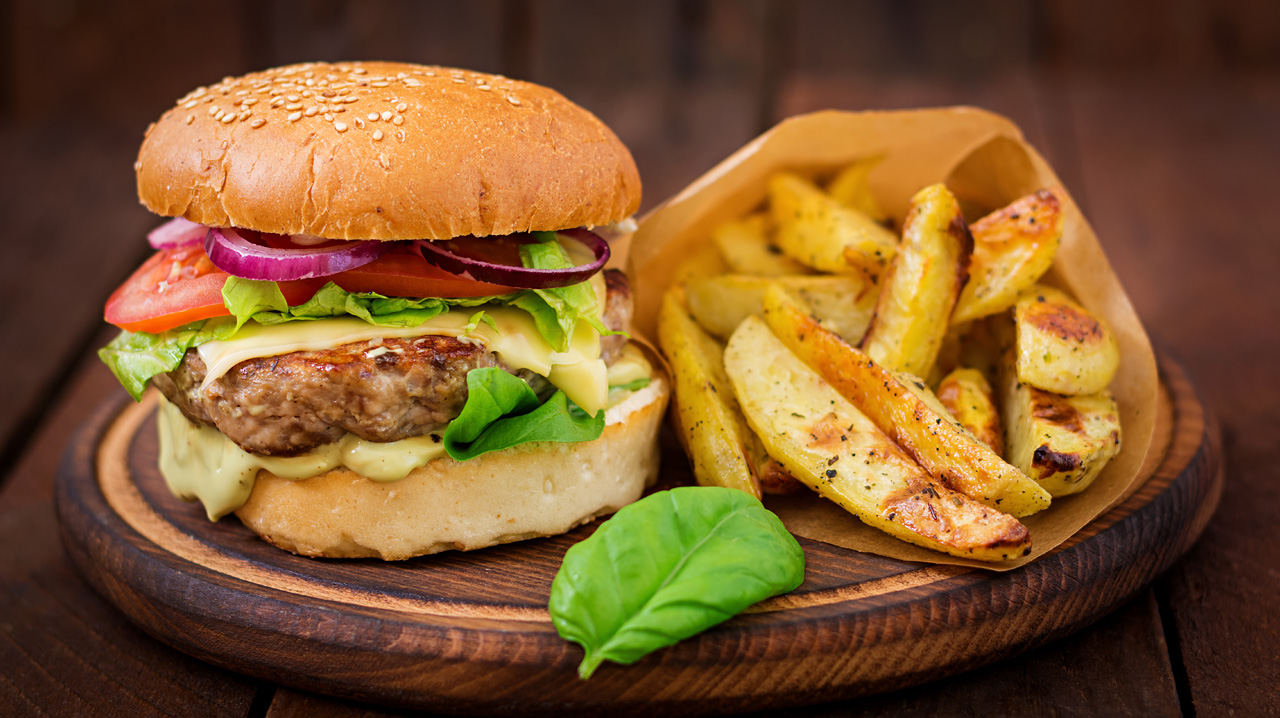 A great hamburger is not always easy to find, especially in a huge metropolis like New York. You can taste it in fast food chains or in more sophisticated restaurants.
BAGELS, ANOTHER NEW YORK MUST-EAT FOOD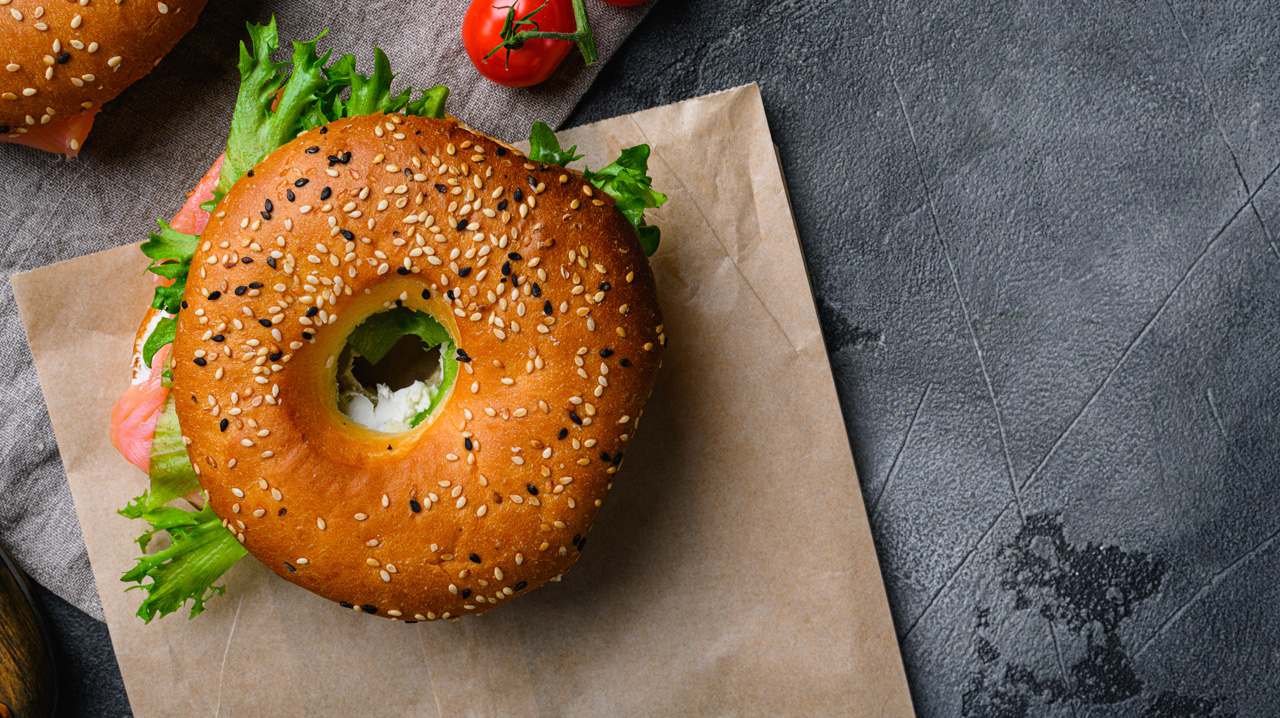 There is no more famous quick bite in New York than a Bagel. You can find it in so many variations and fillings, even colorful. The ideal way to start your day.
NEW YORK STYLE CHEESECAKE, ONE OF THE MOST DELICIOUS DESSERTS IN NEW YORK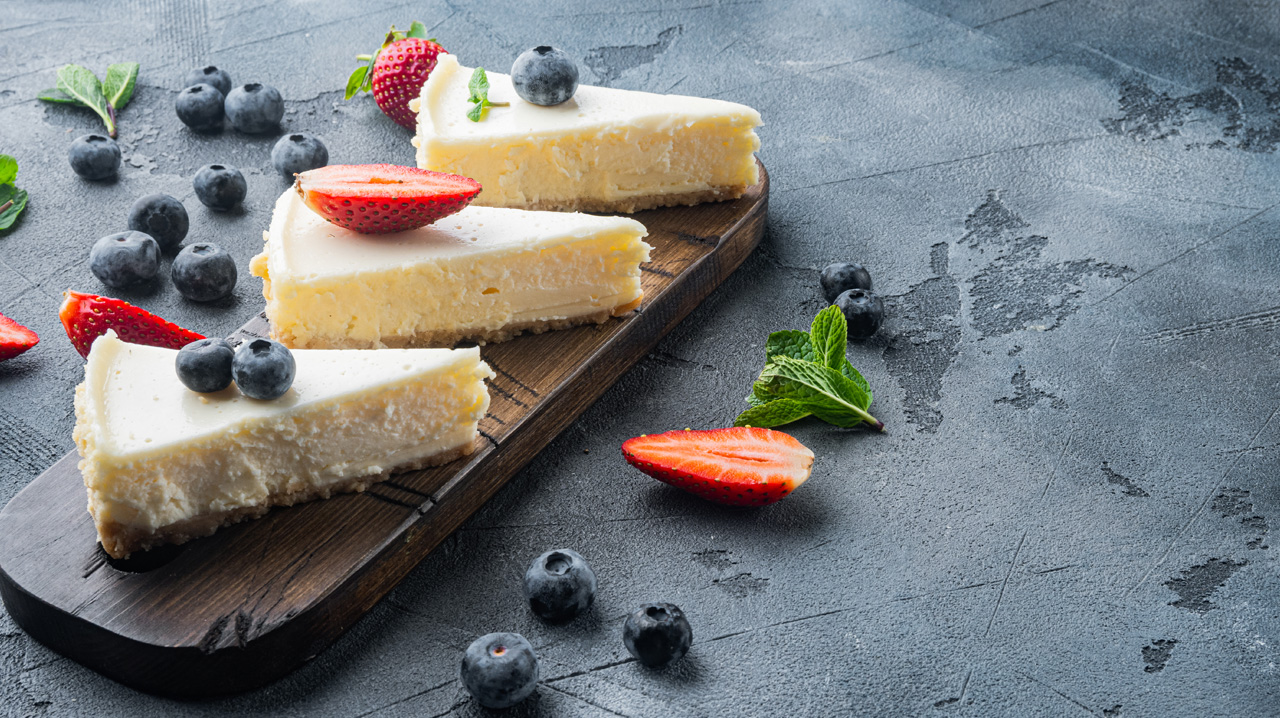 For those with a sweet tooth, a New York style cheesecake is the perfect finish to a great meal. This famous New York dessert is replicated everywhere, but if you want the best of the best, go to Junior's in the Broadway area.
BLACK AND WHITE COOKIES, ONE OF THE BEST SWEET TREATS IN NEW YORK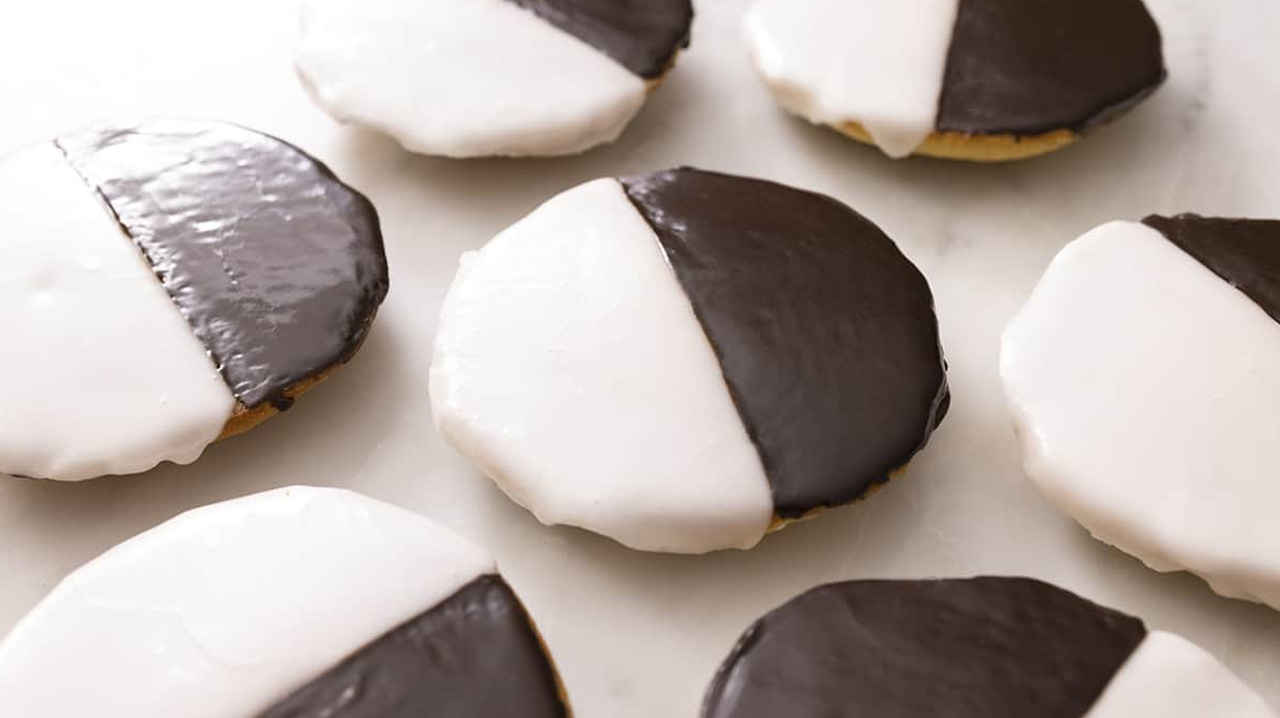 Don't worry if cheesecake isn't your thing, because the famous black and white cookie will never let you down. This sweet treat is one of the most iconic things to taste in New York and you'll find them in all the cafes, shops and restaurants. These thick, cake-like cookies are half covered in chocolate frosting, while the other half is covered in vanilla frosting. In other words, they provide the best of both worlds!
BRUNCH, AN INTERMEDIATE MEAL WITH SOME OF THE BEST FOOD IN NEW YORK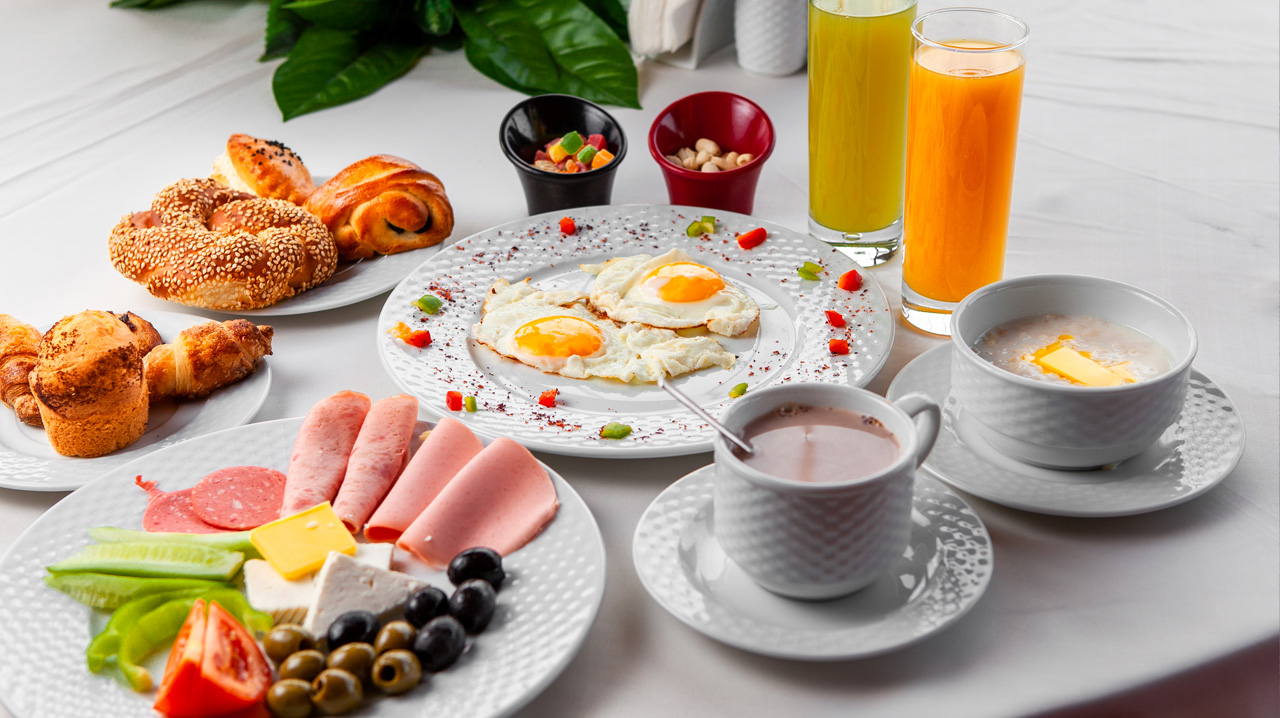 A weekend in New York is incomplete if you don't try brunch. You can enjoy a brunch cruise or visit some of the best places for this meal in the city.
CHINESE FOOD AND THE BEST ASIAN FOOD IN NEW YORK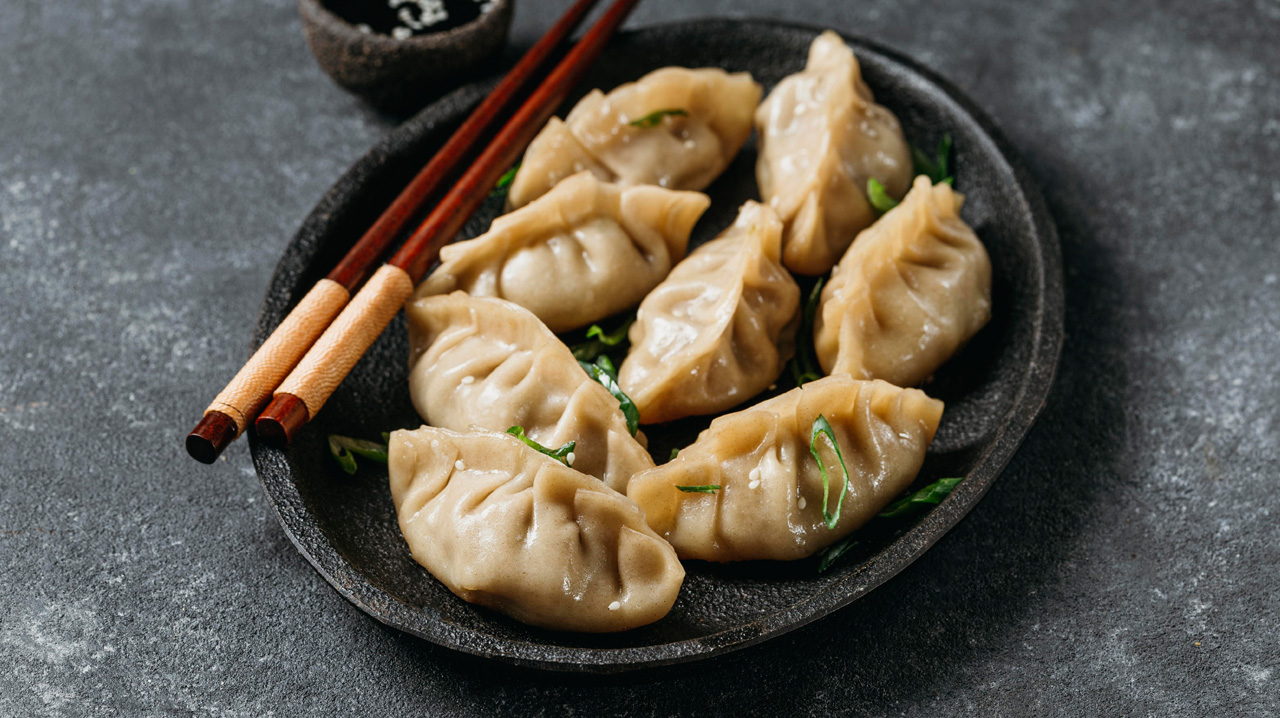 While you can try Chinese food anywhere, New York has a huge variety of authentic Asian cuisines, so you can't miss it. Of course, the best Chinese food can be found in New York's Chinatown, including ramen, noodles and dim sum.
RESTAURANT, THE BEST WAY TO ENJOY DIFFERENT FOODS IN NEW YORK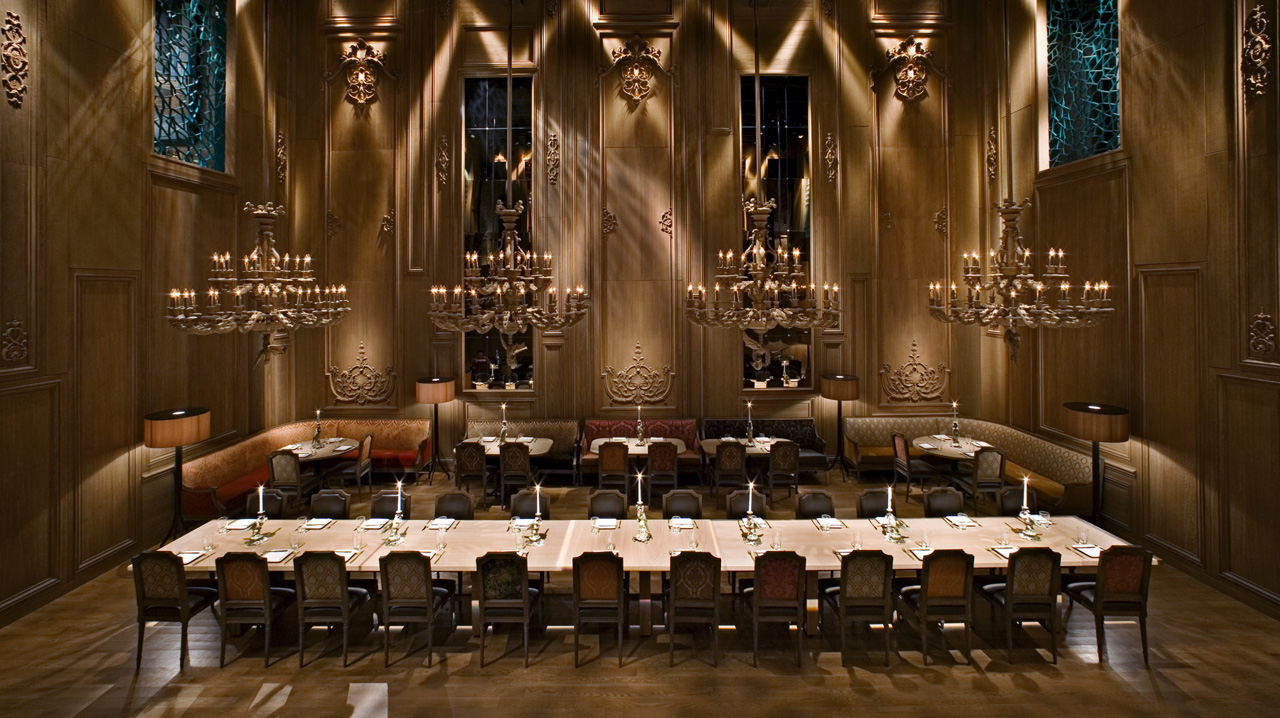 In addition to the canteens and fast foods of New York, you must enjoy a good meal at one of the best restaurants in the city. Enjoying a multi-course gourmet meal is one of the best things you can do with your partner and beyond.
TACOS, ANOTHER INCREDIBLE MUST TRY NEW YORK FOOD
Tacos are a favorite fast and cheap food for many people, so if you like Mexican cuisine, then they are one of the top New York foods that you must try.
STEAK, ONE OF THE BEST FOODS IN NEW YORK FOR DINNER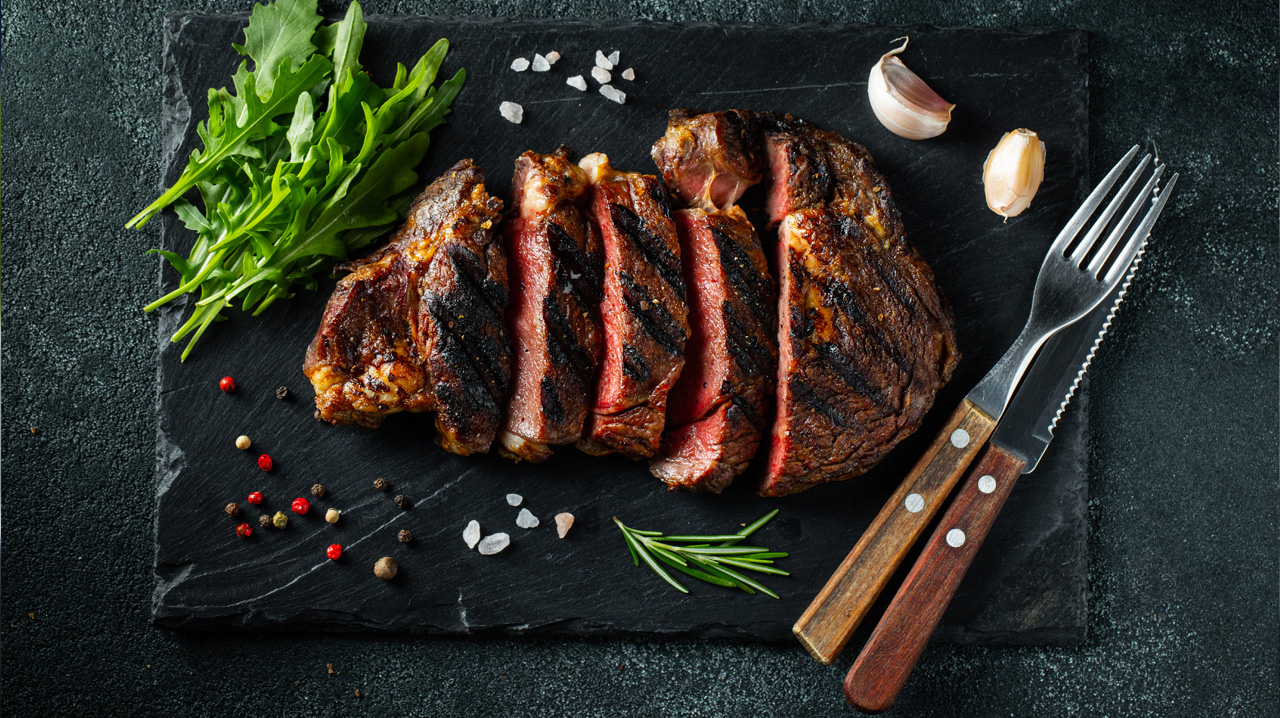 For a special night out, try a juicy steak at one of New York's best restaurants, like Peter Luger in Williamsburg, Brooklyn. It is a favorite among foodies in New York, thanks to the best meats and strict preparation guidelines.
STREET FOOD, A VIRTUAL FOOD IN NEW YORK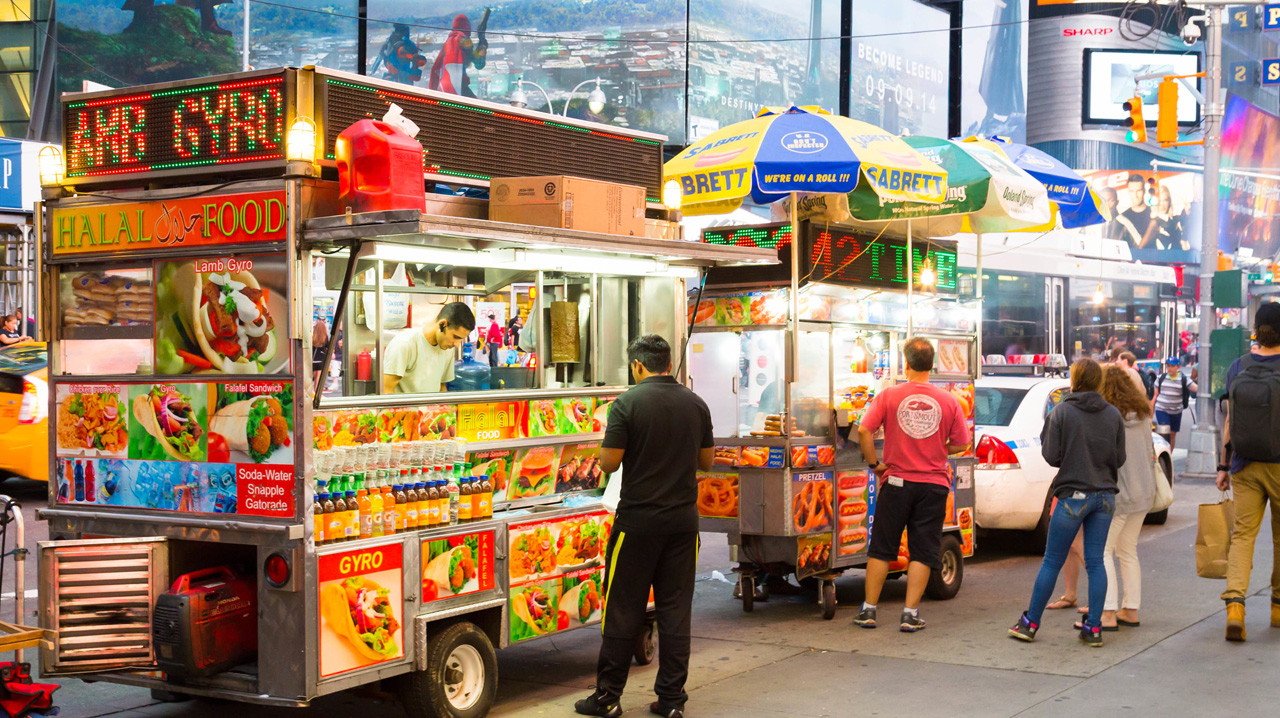 It's no surprise that New York City is filled with food canteens and street vendors. From roasted peanuts to hot dogs and from skewers to Indian food, you can try almost anything on the go. However, I suggest you save room for the best street food in New York. You should definitely not miss to try the famous Halal Guys.