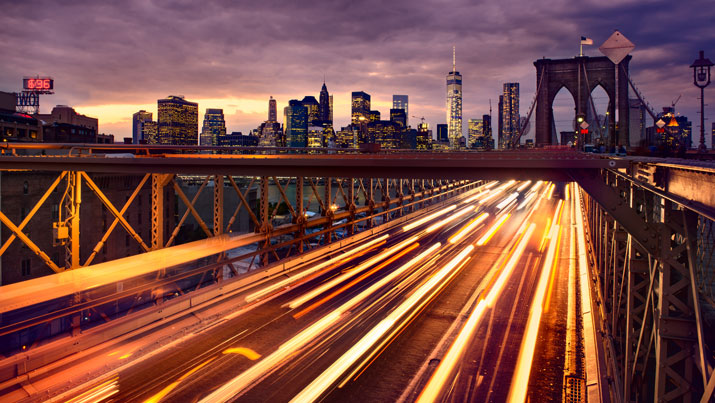 If you want to be close to everything, then Manhattan is the way to go. Manhattan has two "centers", each of which has its own magic.
Lower Manhattan with its Financial District and skyscrapers, Wall Street, Ground Zero, the Statue of Liberty, the Brooklyn Bridge and more is the least popular center.
Midtown Manhattan is the heart of New York with Time Square, Broadway theaters, the Empire State Building, Grand Central Station, dozens of museums and Central Park just a breath away.
The outlying boroughs (Bronx, Brooklyn, Queens, Staten Island) are definitely cheaper solutions but far from most points of interest. Just make sure that one of the subway stations is close to where you are staying so that you can easily reach Manhattan and reduce your travel time.
A third option is to stay in Jersey City directly across from Manhattan and travel with ferry or subway.
The cost of staying in hotels varies depending on the season, neighborhood, stars and many other factors. The average price of a double room in a 3-star hotel is around $180-200 per night. On the other hand, the average price of a double room in a 5-star hotel can reach $1,000-$10,000 per night.
For cheaper solutions you can look at hotels 2 stars and below, hostels, AirBnB, or remote from the center. There are countless price comparison websites where you're sure to find something that fits your wallet.
Midtown – The best neighborhood for first time visitors to the city.
Downtown (Financial District) – Perfect for the day with too many people. In the evening the entertainment options were minimal.
Times Square – The heart of Manhattan. Quite an expensive area
Upper East Side – Perfect for museum buffs and close to Central Park
Lower East Side & Soho – Great for shopping
Greenwich Village & Chelsea – Lots of great cafes and restaurants
Brookyln or Queens – Perfect for budget travelers

The hotel we had booked was the DoubleTree by Hilton Downtown and it was 100 meters from the Stock Exchange and Battery Park. Although during the day it was in one of the most central parts of Downtown Manhattan and very close to all the attractions of the area, at night it was a bit "scary", since the area is mostly empty of people. But in no case did we feel uncomfortable, strange or the feeling that we were in danger of something. We had booked it a year ago for $1500 for 11 nights, the triple room (it was a quadruple room). Among other amenities, it included a fridge, free WiFi, free luggage storage after checkout. These services are not considered obvious since most hotels in the center charge for them additionally.