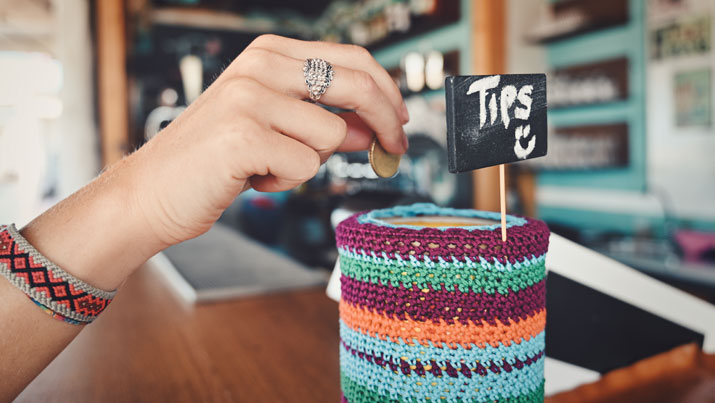 Tipping in New York is mandatory in several occupations.
For example, we mention restaurants, bars, taxis, transport companies, etc.
Allow about 10-20% of the total bill at a restaurant, $1-2 per drink at a bar, and $2 per suitcase.
Remember that waiters in USA are paid minimum wage, which is supplemented by tips.